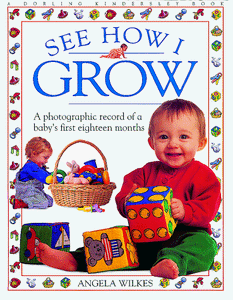 DK See How I Grow
A photographic record of a baby's first eighteen months.
See How I Grow is an enchanting photographic record of growing up, from infant to toddler. Small children are fascinated by their own development and this unique book, for parents to share with their children, helps explain the mystery. Every milestone in the baby's progress is carefully recorded. Simple text, narrated by the baby herself, completes the story.
More than two hundred full-color photographs help show preschoolers the first eighteen months of a baby's life, from first smile to first steps to first word
32 pages 28.65 x 0.97 x 22.25 cm hardcover with special pull out height chart included
"Love it"